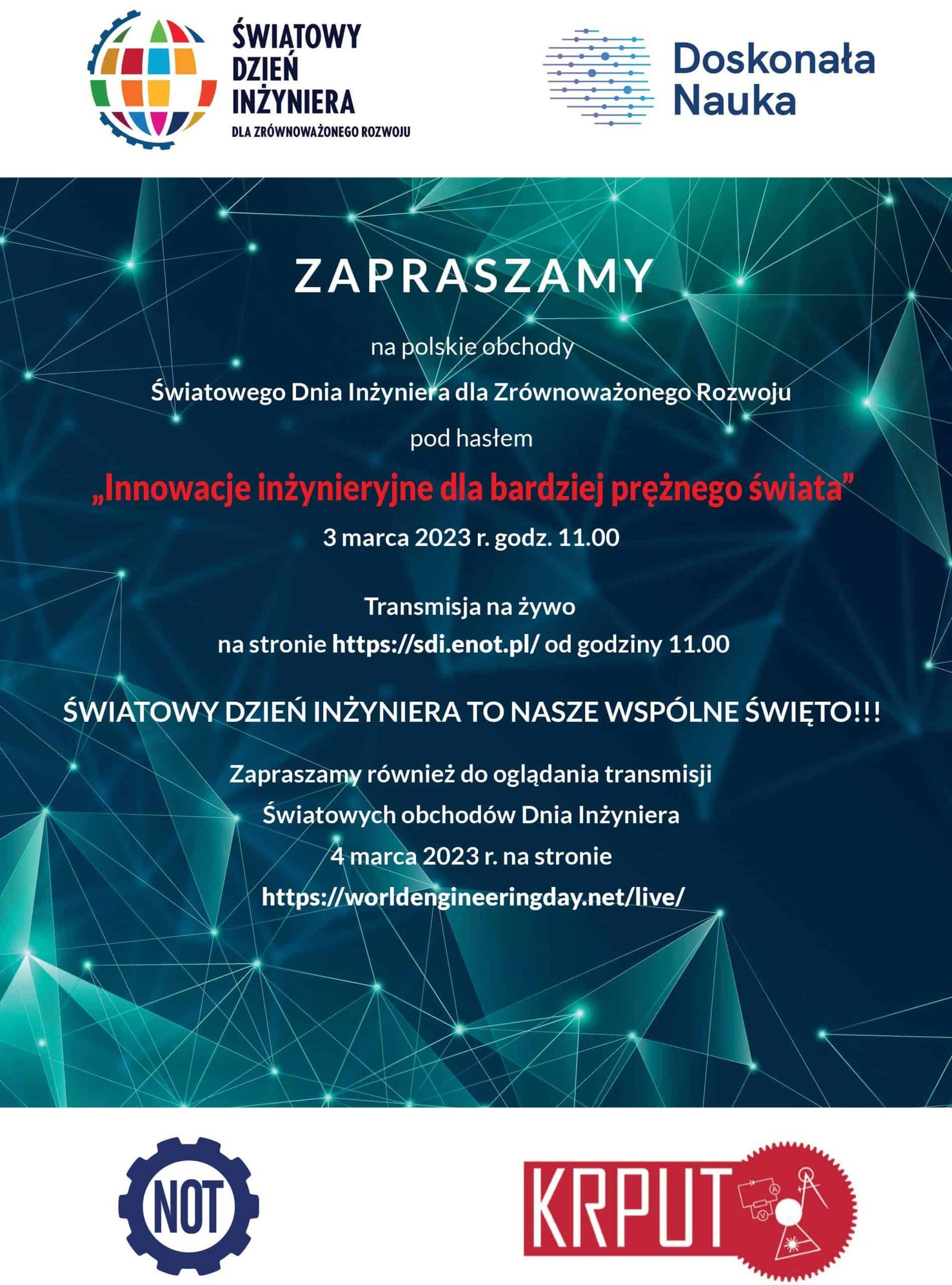 The Polish Federation of Engineering Associations, in cooperation with the Conference of Rectors of Polish Technical Universities and the Academy of Engineering in Poland, celebrates World Engineering Day the fourth time.
This year, the World Engineering Day – "Engineering innovations for a more resilient world" will take place on March 3 at the Warsaw Hause of Technicans. The main organizer and patron of the event is traditionally the Polish Federation of Engineering Associations.
During this ceremony, the following titles will be awarded: Diamond, Gold, Silver Engineer and Distinctions obtained in the 29th edition of the Technical Review plebiscite for the title of Golden Engineer.
Worl Engineering Day will be inaugurated by two lectures delivered by outstanding specialists from the Warsaw and Poznań Universities of Technology – one on the contribution of Polish technology creators to sustainable development and the other on the future of the Polish energy sector: atom, RES, hydrogen or other solutions.
In the later part of the ceremony, lectures on artificial intelligence and the achievements of Polish cosmonautics will be delivered, as well as presentations of the achievements of student science clubs of selected technical universities.
The Polish celebration of the World Engineering Day on March 3, 2023 will be streamed live on https://sdi.enot.pl/