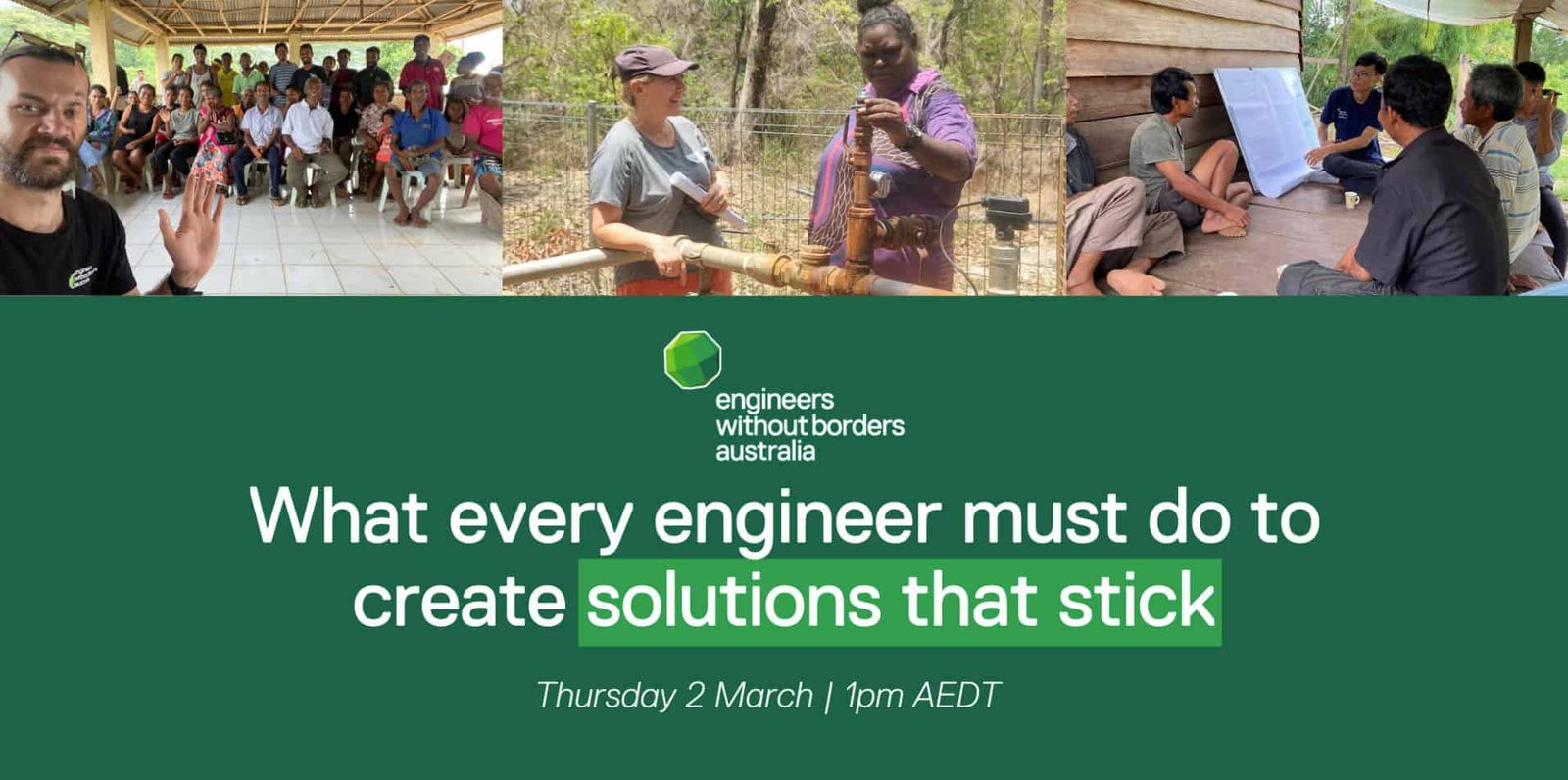 It is only through conscious and deep engagement with the end users of technology solutions that we have any hope of creating a more resilient world. Through listening and sharing – and building on this knowledge together – we discover the context and real-time situations within which our solutions seek to create a positive, lasting impact.
This year, the theme for World Engineering Day for Sustainable Development (March 4) is 'engineering innovation for a more resilient world'. EWB Australia has been working alongside communities – from Cambodia to Cape York – for decades, to ensure technology innovations are resilient. That solutions last, and are fit-for-context.
Join Industrial Designer Mitch Horrocks and Chemical Engineer Leah Sertorio as they share recent experiences of how this approach has enabled them to build the critical understanding and empathy that is essential if engineering innovation has any hope of creating a more resilient world. They'll share first-hand stories of their work alongside communities, and some of the approaches they have used that have led to unexpected yet impactful outcomes for the people whose lives we seek to make better.