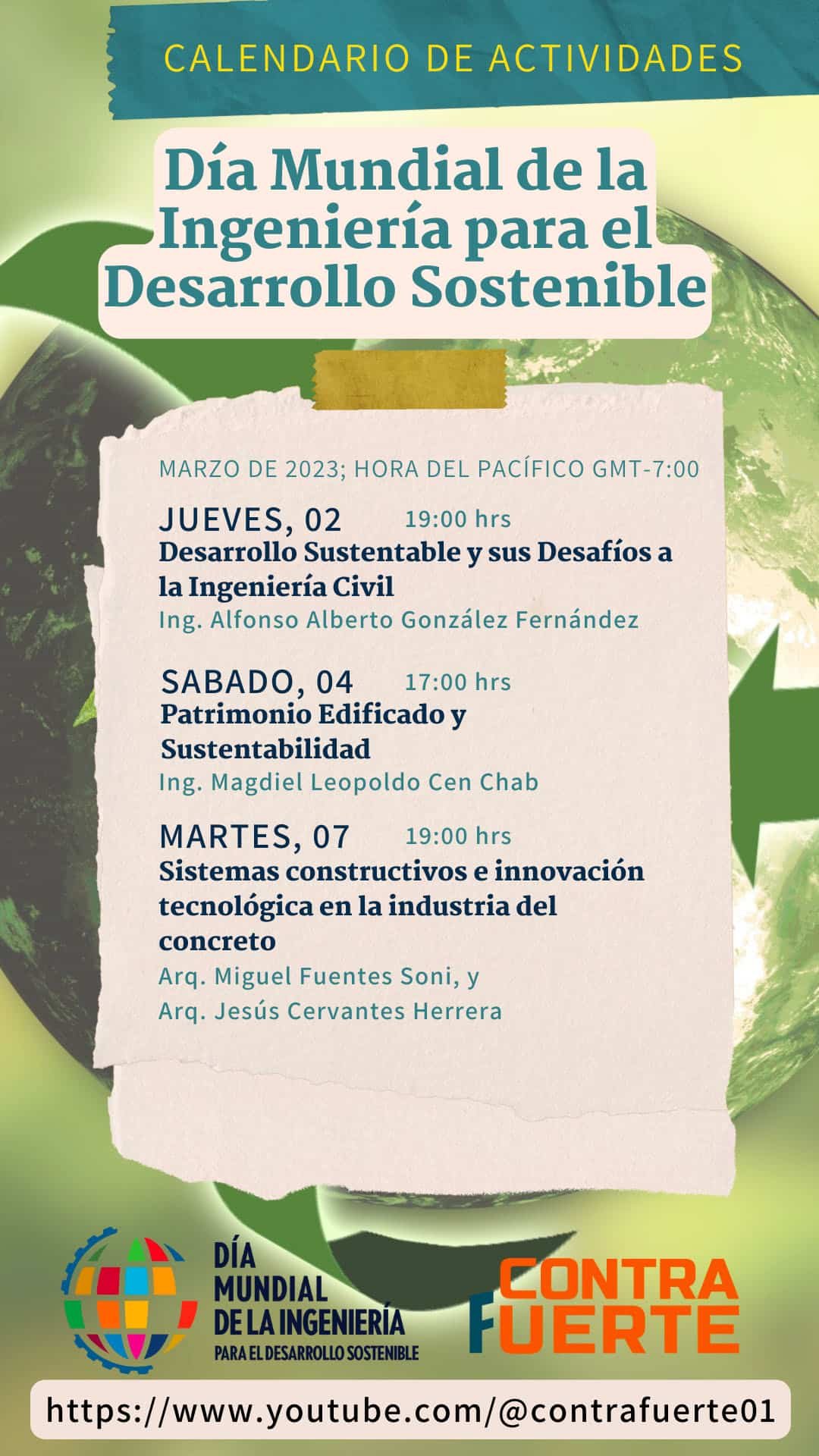 World day of engineering for sustainable development webinars by CONTRAFUERTE.
Within the framework of the celebration of the World Day of Engineering for Sustainable Development, we have prepared the webinars through the YouTube channel of the blog CONTRAFUERTE. With the participation of engineers Tito G. Fenech Cardoza, Alfonso González Fernández, Magdiel Leopoldo Cen Chab, María del Carmen Pérez Aguilar, and archs Miguel Fuentes Soni and Jesus Cervantes Herrera; with the video conferences "Sustainable development and its challenges to civil engineering", "Built heritage and sustainability", "Construction systems and innovation in the concrete industry".
The video conferences will be broadcast on the YouTube channel https://www.youtube.com/@contrafuerte01 .