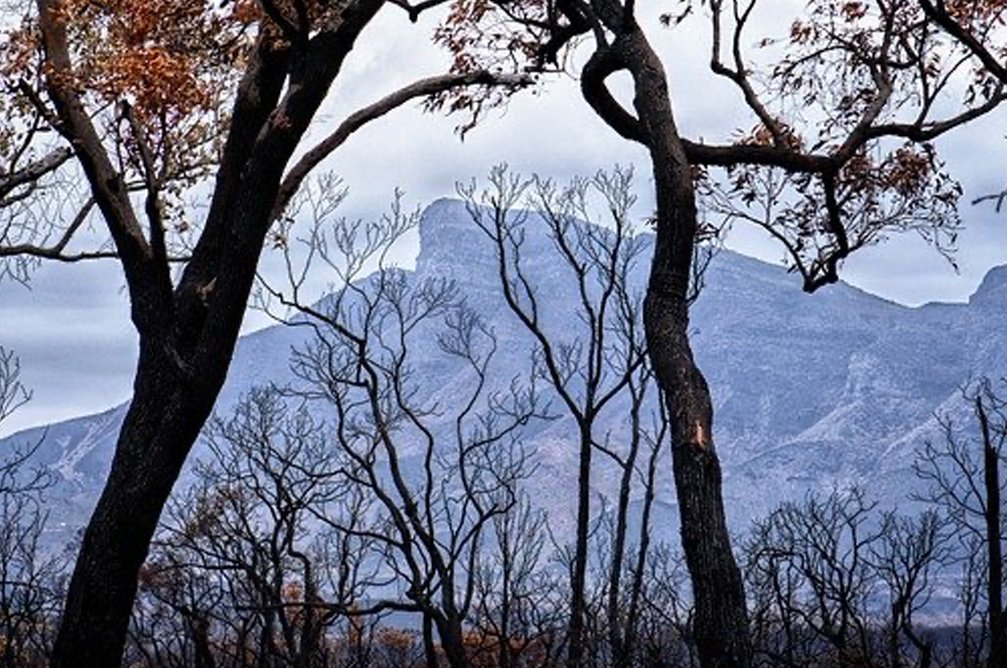 Tuesday, 21 January 2020 14:15 GMT
* Any views expressed in this opinion piece are those of the author and not of Thomson Reuters Foundation.
If we are to reduce greenhouse gas emissions while also better anticipating future climate threats, we need to renew and reinvent, making use of smart engineering and new technology
---
Marlene Kanga is the former president of the World Federation of Engineering Organizations (WFEO), who led proposals for the first UNESCO World Engineering Day, which will be celebrated on March 4.
For so many of us in Australia, the searing temperatures and devastating bushfires that have shrouded our New Year in acrid smoke are at once the ghosts of Christmas past, present and future.
They are a traumatic reminder of the deadly "Black Saturday" fires that ravaged the state of Victoria a decade ago, and the inferno that reached my own back door and almost claimed my home in Sydney some 25 years ago.
But this year's punishing heat of 40C (104F) or higher, prolonged drought and subsequent bushfires are also a harbinger of what we can expect from an increasingly hotter planet.
The result is that the world faces two simultaneous challenges: reacting to the more frequent extreme weather events we are now suffering while at the same time, building greater resilience against more frequent and intense disasters in the future.
Firefighters and other first responders have been critical in saving lives and property facing immediate threat. But the unsung heroes – those whose ingenuity and creativity will help both manage and prevent future climate events – are our engineers.
Australia has warmed by an average of 1.4C(34.5F) in the past century, an increase likely to drive further changes and crises in our climate.
And Australia is not alone in experiencing the impact of climate change, with extreme temperatures, droughts, flooding and storms on the rise across the globe from India and Indonesia to Egypt and Ethiopia.
Since the Black Saturday fires in 2009, for example, Australian engineers have helped improve the forecasting and modelling of fires to allow authorities to better anticipate weather threats. They have also developed advanced, new technologies that better equip firefighters and first responders to manage fires.
Engineers have also led on revisions to building standards to help improve resistance to embers, which pose the greatest threat to homes during bushfires. Developing new construction codes that account for climate threats will help minimise damage to new buildings.
Similarly, in the US, where wildfires also raged across California last year, rebuilding efforts in fire-hit towns have included new measures to reduce fire hazards with fire-resistant materials and reduced landscaping.
And there is growing momentum to replace natural gas with electricity in new constructions to minimise building emissions and help mitigate carbon footprint.
In flood-prone countries such as Bangladesh, engineers have developed amphibious homes to help protect families from losing their homes during excessive rains and storms, while "smart roads" have been developed in Ethiopia to channel floodwater away from roads to agriculture.
As countries worldwide grapple with the aftermath of recent climate-related disasters, we see growing evidence of creative, innovative solutions to address climate change.
But the message is clear: we cannot afford to simply rebuild. If we are to reduce greenhouse gas emissions while also better anticipating future climate threats, we need to renew and reinvent, making use of smart engineering and new technology to solve climate-related problems now and for the years ahead.
From the threat posed to small island nations of rising sea levels to the economic vulnerabilities of countries dependent on rainfed agriculture, science and engineering can provide the solutions.
This is why it is so important that international bodies, governments and authorities first recognise the contribution of engineering to solving our global challenges, and then invest in developing engineering talent needed if we are to survive bushfires and beyond.
This article was originally published by THOMSON REUTERS FOUNDATION NEWS