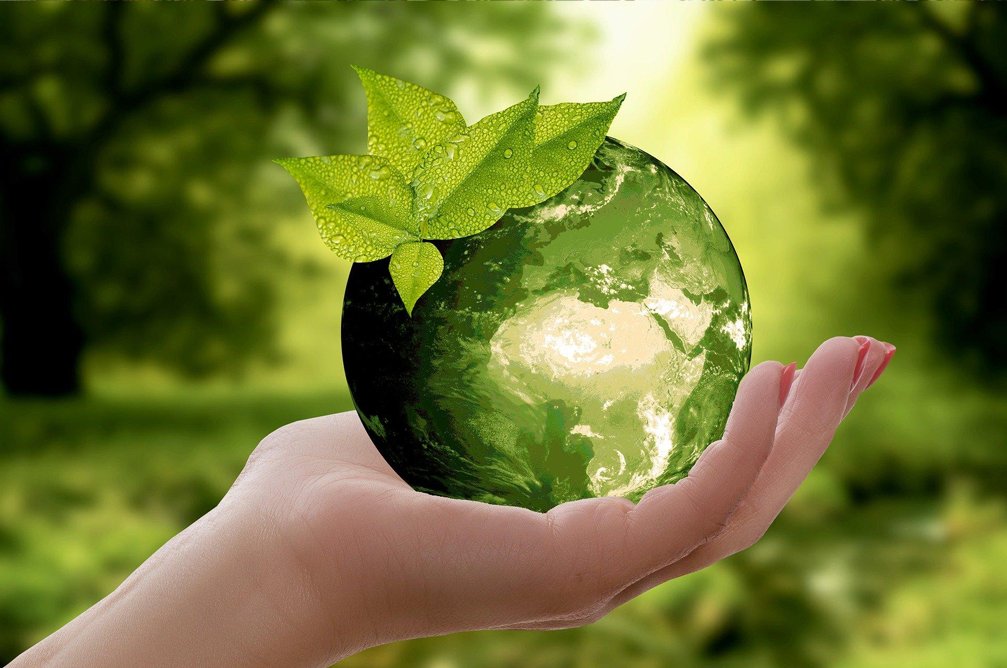 The First Global Engineering Day
On March 4th, 2020, the world will celebrate the first ever "World Engineering Day for Sustainable Development". Until now, "engineering day" was celebrated on a different day in each country. The UNESCO Executive Board passed a motion in April, with the support of over forty nations and support from every continent.
However, creating a World Engineering Day was no easy task. Building support for a unified global day to celebrate the world's engineers took the cooperation of many government bodies, as well as scientific and engineering entities. Dr Marlene Kanga AM, President of the World Federation of Engineering Organisations led the initiative, soliciting support from over eighty top international and national academic institutions and commissions representing over twenty-three million engineers worldwide!
Why Create a World Engineering Day?
The World Engineering Day for Sustainable Development draws global attention to the impact of engineering on our planet. An international day devoted to engineers will increase industry and issue awareness. Increased awareness will provide opportunities for global engagement and discussion about the future of engineering. In our ever-developing world, we need to streamline the quality of the engineering industry and the qualifications of its engineers. The creation of World Engineering Day provides a platform to launch strategic initiatives and best practices for the creation and implementation of sustainable development across the globe.
"Engineers are often not very good at articulating the value of what we do for society. That's a problem, because engineering is critical to achieving the UN Sustainable Development Goals. We have a big role in ensuring that everyone has access to clean water, sanitation, reliable energy and other basic human needs," Dr. Kanga explained.
How World Engineering Day Will Make an Impact
World Engineering Day addresses the United Nations 2030 Agenda for Sustainable Development and its 17 Sustainable Development Goals (SDGs) as a means to deliver shared ambitions of economic prosperity, social inclusion, and environmental sustainability. These goals require the cooperation of engineers on the ground as well as coordination alongside government officials and regulatory bodies. As a part of achieving these goals, the UN is depending on the world's engineers to develop technologies that will move us closer to a sustainable global society. Resources such as water and energy require viable solutions to manage. Disaster response and climate change response require new technologies that are inclusive, sustainable, and economical. In the coming years, the UN aims to launch infrastructure projects such as roads, dams, waste management, and water supply in developing nations. All of these projects will require increased engineering presence and skill. A global awareness day that brings forth engineering issues is a necessary step towards coordinating worldwide sustainable development. There are many misconceptions about the field of engineering and an external lack of understanding of how strongly the profession influences the global community. World Engineering Day will illustrate the role of engineering in developing climate change and sustainability solutions to propel the UN Sustainable Development Goals to improve the quality of life worldwide. It is also a chance to foster dialogue between industry leaders and policy makers, engineers, and the public about climate change and sustainable development issues. In addition, World Engineering Day aims to encourage the next generation, particularly females, to choose engineering as a career. To face the challenges ahead, the world needs participation from the full intellectual capacity of humankind, It is not sufficient to the challenges ahead to leave behind and neglect half of the human talent that can brought forward to solve the problems we all face.
World Engineering Day: How to Participate
Building awareness of World Engineering Day is a vital part of its success. It is important for institutions to acknowledge and celebrate World Engineering Day to raise the recognition of the accomplishments of engineers and the engineering industry. Make this day your own, and help it grow!
Here are some things you can do to help celebrate World Engineering Day:
Launch a World Engineering Day campaign on Social Media
Utilise the hashtag #worldengineeringday and share your thoughts, events, or information about celebrations in your area. There are endless ways to show your support. Share any inspirational engineering projects, engineers that you admire, selfies with you and your team, or any tidbits from the life of an engineer. Remember to hashtag it!
Take the Global Engineer Survey.
Don't forget to share #GlobalEngineerSurvey on your social accounts to encourage your fellow engineers to participate.
Give back to the Engineering Community
Bring your colleagues together for a meal, gathering, or party to celebrate the day! If you have colleagues that you admire, nominate them for an award, promotion, or leadership committee.
Lead the Next Generation of Engineers
Are you an experienced engineer or in a leadership position? Join your organisation's mentorship program or launch one on World Engineering Day! If you are a new engineer, you can still make an impact. Volunteer at a World Engineering Day event or suggest one to your organisation. You can lead students in hands-on activities to teach them about engineering and engage their interest in studying engineering, science, or technology.
World Engineering Day: The Start of a Unified Sustainability Effort
"Engineering and technology play an incredible role in shaping the world around us and in addressing some of society's biggest challenges, from providing a sustainable supply of food, water and clean energy, to advancing healthcare, and keeping us safe and secure. We know that young people increasingly want to tackle these issues and make a difference in the world, but unfortunately the lack of understanding around engineering is stopping them from exploring careers that will enable them to do this — Hayaatun Sillem, Chief Executive of the Royal Academy of Engineering said when asked about World Engineering Day. World Engineering Day is not a holiday on the calendar. It is a global movement to recognise engineers for the vital contribution they deliver to make the world a better place. With the participation of engineers, policy leaders, and government bodies, we can raise the profile of the profession, co-create the vision of the sustainable future, and pause for one day to celebrate our joint work to build that future we need so urgently.